Residential and Commercial Sitework
CWR Contracting builds the foundation for future residential and commercial developments. Our team is proud to play an active role in assisting with the growth of our communities across Florida.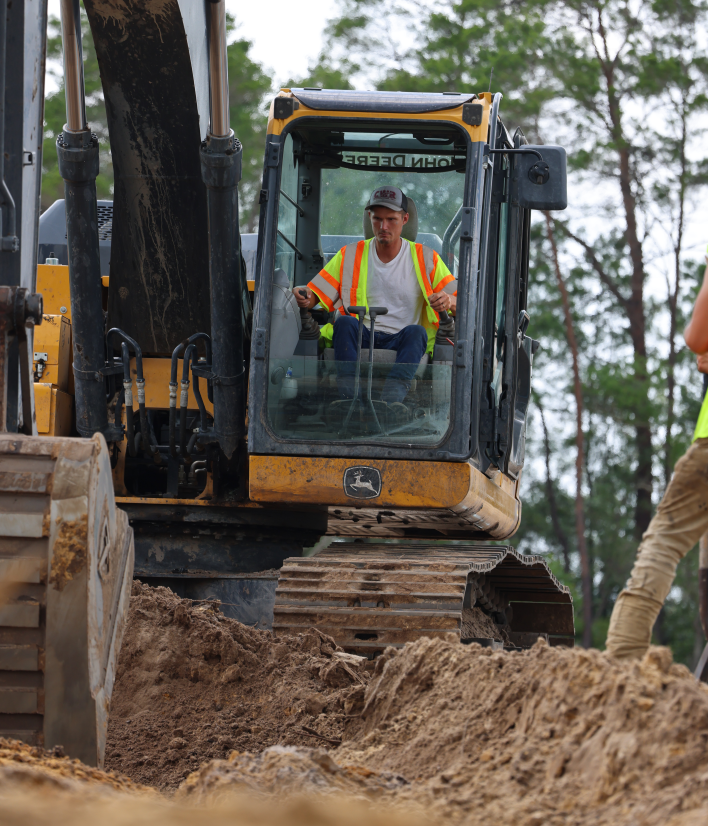 Building Foundations for Communities
Our experienced team has the builders and equipment to handle the whole site work development scope, and we are ready to build solid foundations for communities. We have the knowledge and experience to work alongside our partners and help them choose suitable materials and construction methods to create a strong base for future growth buildouts.
We specialize in: 
Land clearing
Earthwork
Storm drainage
Sanitary sewer
Water
Conduit
Stone base
Curbs
Tallahassee Amazon Distribution Facility
PJ Adams Parkway Multi-Laning
SR 714 / SW Martin Highway